SOCIAL MEDIA | DIGITAL BRANDING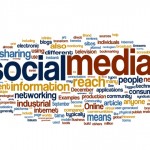 According to RuStyle research, the digital branding is very important, becoming an essential tool for luxury brands to build global awareness and attract new customers.
• According to the marketing studies, the relevant target audience  largely relies on Internet and mobile communications.
•   People search and try to google information about this brand, while there is no official website available, which clearly shows the gap between the current level of online presence and the audience needs.
RuStyle is using a mix of social media tools, smartphone applications and viral marketing providing a maximum online exposure and digital branding.
1. Ipad, IPhone Applications design and development
2. Social Media presence and viral marketing
Social media are online platforms where people share thought, opinion, and experiences. These sites can range from Facebook, Twitter and Linkedin, through to industry specific blogs and YouTube. Social media optimisation (SMO) generates brand awareness and drives targeted website traffic through different social media channels, enabling your business to communicate with your audience. Successful SMO also helps your sites page rank within search engines
3. HD Video production and online promotion
Interviews and promo videos online: YouTube and online TV's (Fashion TV, YouTube channel,  Lux TV, RussianMind.com, Russia Today video placement)
Interview production (5-7 minutes HD video, professional journalist) and online promotion
Video channel is an important element of brand architecture.
4. Website
If your business name is spoken, written, or displayed anywhere, your web address should be the next piece of information that is seen or heard. And whenever possible, prominently. Some would argue sharing your website address is even more important today than your slogan or positioning statement
FOR MORE INFORMATION ABOUT THE SERVICES PLEASE CONTACT US DIRECTLY:
E: info@rustyleltd.com
M: 07767735371 / 07967809868