RuStyle was formed in 2009 with a focus on delivering first-class personalised Services to our clients.
RuStyle is a full PR service company, which provides high level day to day and strategic public relations for all of its clients.
RuStyle has become a by word for enthusiastic and client focused success.
Each campaign is bespoke and each is managed by a dedicated, hands-on team.
FOR MORE INFORMATION VISIT SERVICE PAGE: CLICK HERE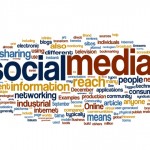 According to RuStyle research, the digital branding is very important, becoming an essential tool for luxury brands to build global awareness and attract new customers. RuStyle is using a mix of social media tools, smartphone applications and viral marketing providing a maximum online exposure and digital branding.
1. Ipad, IPhone Applications design and development
2. Social Media presence and viral marketing
3. HD Video production and online promotion
4. Website
FOR MORE INFORMATION VISIT SERVICE PAGE: CLICK HERE
RuStyle is proud to help you to get your company into the National Press. We will help to promote your company/product to the public by getting them placed in editorial pages of key Russian newspaper, magazine.
RuStyle is able to directly and effectively use a range of different media to promote our clients and deliver their key messages to multiple audiences. We provide effective campaigns to build (and protect) the reputation of our clients through communication and media relations management. If you are looking for a quick burst PR push this service could be your way.
FOR MORE INFORMATION VISIT SERVICE PAGE: CLICK HERE
Rustyle Life specialises in Luxury Lifestyle Management services dedicated to Corporate companies and Clients with the very best in Lifestyle Management services. Regardless of the industry you are in, your location or your lifestyle we are ready to assist with your requests.
Time is your most valuable asset, we work to maximise the time you have for the things that you enjoy most, or that require your full attention. We are here to fulfil your wants and needs at home, at work or abroad. Saving you time and enhancing your lifestyle is our main priority and we are dedicated to providing the Luxury Lifestyle that you desire.
FOR MORE INFORMATION VISIT SERVICE PAGE: CLICK HERE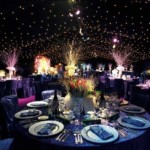 RuStyle has extensive experience in event organisation, and can help with everything from venue-booking to hosting/ organisation of the event. RuStyle has a wide and ever-expanding contact base, which means that our events always attract a focused, relevant audience who are actively interested in the information or services provided.
If you need to organise a cocktail party, corporate event, or would like to celebrate a success or birthday at London's best venues, simply use the RuStyle Event management service
FOR MORE INFORMATION VISIT SERVICE PAGE: CLICK HERE