PRESS
"Crème de la Kremlin"
Written by By Phoebe Luckhurst on Friday 20 September 2013 | Published in Evening Standard newspapper
Alina Blinova
The daughter of a north Russian fishing company boss, Alina used to work in banking but now runs a PR and concierge company, RuStyle, which caters to the super wealthy
_________________________________________________________________
"Meet the Russians"
Written by FoxTv about main charecters of the movie: from website
Alina is a well-known socialite in London, especially among the Russophone community is 28 and came to London six years ago. She graduated from the Higher School of Economics in Moscow, and then the London School of Economics.
She was then catapulted into the business world as an investment banker at Barclays Capital.
According to her she left banking as, it was not really her thing to sit in front of the computer screens in an office all day long.
She set up her Project Management, PR and Event Management Company – RuStyle in 2009 in London (along with sister Nadia) and now specialises in organising a wide range of projects for the Performing Arts: jazz, pop concerts and ballet performances in the United Kingdom and other countries.
_________________________________________________________________
"Made in Moscow and Living it up in London: why ambitious young Russians keep coming"
Written by Vanora Bennett on Monday 2 September 2013| Published by The Times Newspaper
…So does Alina Blinova, the sophisticated daughter of a fishing-company boss in northern Russia, who's tried banking but now runs a PR and concierge company, and has spent the day I meet her hiring a boat in Naples for a client.
Likewise, Serg and Alina are at pains to emphasise that their jobs in London don't just cater to rich Russians.  Alina says 70 per cent of her clients are non-Russians. "Even though our company's called RuStyle, it's not about how we are Russians. The idea is that we are bringing the Russian style of thinking to solving problems."
_________________________________________________________________
"How London turned into Richistan: The city with more super-rich than anywhere else proves Putin had a point when he taunted PM about losing his capital to oligarchs"
Written by By Mark Hollingsworth on Sunday, 8 Septemebr 2013 | Published in Daily Mail newspaper
Alina Blinova runs Rustyle, which she describes as an events management, PR and lifestyle company. 'Last summer a Russian friend came over and told me he wanted the most expensive house on the market,' she says.
'He didn't care where, or how big it was. He bought a house costing £100?million with its own helicopter pads. He only uses it for two or three weeks a year.'
Her friend, a millionaire fashion designer originally from Ukraine, adds: 'London is easy to live in and I feel safe here. There are cases where the men buy expensive mansions so that they can send their women and children to London. The children will get a good education, and the women can endlessly shop, although many of them are lonely. The men are happy to pay for everything because it leaves them free to enjoy their mistresses in Russia.
'I can recognise Russian women in the street: they're head to toe in labels, particularly Dolce and Gabbana, Versace, Roberto Cavali – they mix it with absolutely no taste – which can cost anything more then £10,000 an outfit.
'Some Russians have grown up with money. There are others with the mentalities of farmers. Their wealth is the result of a criminal act. They then throw their money around. I don't know how they get passports as many of them are wanted men. They cannot go back to Russia.'
_________________________________________________________________
"A RUSSIAN JOURNEY THROUGH LONDON" – CITY HAll, London
Alina Blinova
"Although she never planned to stay in London, Alina now lives and works here permanently, continuing her very successful careet which spans PR, events and media.
After graduation fron Moscow State University, Alina received an offer from an investment bank to join their London Team. After a few years working in the City, her professional interests changed and she moved over into the field of PR and event management. By that time, Alina had developed an extensive contact list, particularly in the Russo-British Community in London and abroad, as well as in major private institutions across the globe. This helped her when setting up her own PR and Event Management Company in London – RuStyle Ltd."
_________________________________________________________________
London Calling talks to Partner of RuStyle – Alina Blinova, about the growth of Russian-language media in London and how the Russian press are reaching readers in the UK.
http://english.ruvr.ru/radio_broadcast/52446268/56047594.html
_________________________________________________________________
RUSTYLE SETS THE EVENT MANAGEMENT PACE.
Written by John Bonar on Monday, 11 June 2010 | Published in Blog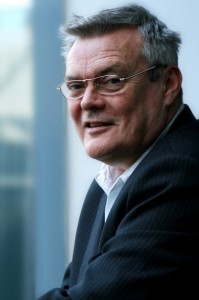 "Last November two young, attractive and personable Russian girls working for a major international bank and a big five consltancy and accounting firm gave up their jobs and launched RuStyle. This Russian-British PR/Marketing and Events Management company has got off to a flying start, fueled by the extensive list of contacts within London's Russian British community Alina Blinova has in her Blackberrys.
RuStyle is dedicated to promoting Russian Art, Business and Culture. They have recently handled some events for the Russian Art Fair in London, including the Royal Premier Evening hosted by HRH Prince Michael of Kent and Russian Ambassador Yuri Fedotov in the ballroom complex in the Park Lane Hotel.
The Fair saw auctions at Sotheby's Christie's, Bonhams and MacDougall's in the same week in June.
Later in June the dyanmic duo are promoting the World National Oil Companies Congress in London where CEO's and senior executives from national oil companies including the Libyan NOC, Saudi's Aramco, Petrobras, Bapco, Sonatrach, National Iranian Oil Company, Koroea NOC and Kuwait Oil Co. and others will rub shoulders with executives from Shell, Statoil and Chevron amongst others. The Iraqi Minister of Oil is scheduled to attend the four day event as is Tony Hayward, the beleagured BP CEO.
In between sessions focussing on the future of the oil industry, parterships evolving between state oil companies with international energy companies and Exploration and Production as the end comes to Easy Oil delegates will have opportunities to relax and mingle at the welcome Terrace Networking, the Gala Dinner and Industry Awards and the World Cup Party.
RuStyle's guest list is constantly expanding as it hosts its weekly business networking evenings at the centre of London's West End shopping district. The weekly events rotate between meetings oriented to Russia and the CIS, BRIC countries, CEE and Middle East Northa Africa."
_________________________________________________________________
ACTIVE NETWORKING IN LONDON
Written by John Bonar on Friday, 23 April 2010 | Published in Blog
"Those enterprising sisters behind RuStyle, Alina Blinova organized another splendid cosmopolitan networking evening in the ChinaWhite club off Oxford Street. The club is five months old and upstairs is a classy restaurant which was hosting foodie writers from the national press on the same evening. The RuStyle party was in a private room in the downstairs Club area and boy was it packed.
RuStyle invited the members of the Russo British Chamber of Commerce and at least one of their board members, Dr. Jan V Dauman, the CEO of CET-InterMatrix, turned up and was anticipating the board meeting the folllowing day. Also garnering attention was Vafa Veysalova of the BBC World Service.
An interesting crowd made for good networking and the evening was rated a resounding success."
_________________________________________________________________
HOW TO SURVIVE A NETWORKING EVENING
Written by Richard Bloss in March 2010, of Darkside Publication
Richard Bloss looks at that essential business event and asks why on earth do people do it.
"We finish work, and then we go to places where we have alcohol /food, and we smile at people who are not our friends and we become interested in people because, well, because we think it will help us in our work.
And now we are getting to the truth of all this. If you travel first-class on any train in the UK, or any flight in Club – you are more likely to do a deal with the guy sitting next to you, who you have never met before – than from any amount of "marketing spend" or advertising budget can pro rata deliver. The fact is – Networking works.
How so?
Because business, the getting of a deal, the realization that, yes, this is the company with whom you are going to spend some money – depends on face to face contact. You have to believe that "the someone" you are talking to, – will take responsibility for everything when it goes wrong. And nobody is better at it, the bringing together of like-minded souls from disparate backgrounds and from all corners of the globe – in the new 21st century of cosmopolitan living – than the RuStyle company in the centre of London.
This is no accident. RuStyle is not some fashion outfit that happens to like Cossack dancing. Yes, RuStyle has its heritage in Russia. But there the similarity ends. RuStyle is for serious players who want to meet other serious players, and who recognize that the introduction process – from any walk of life, and whatever level of wealth, is the key to a long term business growth. People make their own luck, and being in the right place, at the right time, is part of that. All RuStyle asks is that you are here for the right reasons. And then go enjoy yourself.
RuStyle is like a perfect Kir Royale. Very classy, and very credible. But what is the most surprising, is not that this is Networking taken at industrial strength, so to say. But that the instigators of this new business savoir faire – are two young Russian women.
Alina Blinova has the practical common sense to understand how all this works. Their stomping ground near Bond Street, where they had their Networking evenings – are the result not of some extended market research, but of simply talking to their PR clients.
As Alina explains: "We just looked around and found there was nowhere "current" for all levels of business people to meet, in a non invasive way, and where there are no preconditions. We tried it a few times, found that our clients liked it, and so we have carried on".
And business does indeed happen.
"Last week, we had one colleague who was looking for investment well into seven figures, and he found it by the end of the evening", Alina continues.
The unlikely setting of cocktails, canapés, polite rock music, is disarming, almost hesitant. It cannot be that people are going to stop out of their way, or worse, make a specific visit into London, to turn up and smile. But this is how it goes, and in the one evening I was there, I found a flat to rent or a colleague, introduced a business partner to a new Start-Up business, and still left early enough to catch my last train home.
RuStyle currently counts among its clients such magnates as the Russian Government. And this level of corporate business may well be the final route of choice for Alina Blinova. But for the time being, RuStyle has discovered that Holy Grail – a gap in the Networking market, and in its uniqueness, is creating its own brand that people are now recognizing. Yes, you may well find Accountants and Bank Managers at a RuStyle event. But this time, even they will have something worthwhile to listen to."
_________________________________________________________________
RECONNECTING
Written by John Bonar 5 March 2010 | Published in Business Special Report Russia
"After over two months of keeping BSR and Russia on the back burner while I established my base in the UK and took care of pressing medical issues I got back in the saddle this week with a resounding bang!
On Wednesday I attended the RuStyle launch of Russia & CIS Networking events. Progressing from Oxford Street to the club I found the Drum Risk Management team killing time on the pavement so I connected with Peter Hopkins and his colleagues from Russia, Sergey Vasilkov and Leonid Krivenko. While Peter was recently in Moscow his time is being increasingly consumed by Africa where his group has grown to six operating companies.
At the Club, spread over four stories of Imperially decorated rooms, we found a packed crow"d of Russian-connected business people ranging from Turkish bankers to a lady representing a King's Road antique furniture showroom. Victor Balagadde, director of Kommersant United Kingdom was there as was Kenneth Tan, the CEO of Birmingham-based Qontix software developers. While there were entrepreneurs there were also representatives of mid-sized British companies looking to Russia as a potential market for their goods and services. This is definitely an event to watch.
Elena Sproston, a lady with Russian connections who combines her work with Jewellery Direct Supply in Hatton Garden with being a friend of the Henry Jackson Society, invited me to yesterday evening's panel discussion on Russia 2010 – an Appraisal, in the Boothroyd Room at Portcullis House, across Bridge Street from Big Ben and Parliament. Former British Ambassador to Russia, Sir Tony Brenton, kicked off the proceedings with a spirited review of what's gone right with Russia in the last 20 years rather undercutting the anti Putin diatribe from his fellow panelist, the Tregubova, the "Kremlin Digger" author and journalist Elena Tregubova who has exiled herself in London in fear for her life since in 2004 a bomb exploded outside the door to her Moscow apartment. No one was injured and officials claimed it to be "an act of hooliganism".
Charles Grant, the founder and director of the Centre for European Reform gave his view that Russian leadership was hostile towards integration and that a "lot of people with a lot of power were doing very well from the current situation and don't want to modernise the Russian economy." He told the audience that Germany is dominant in EU-Russian relations and he sees no common EU policy towards Russia emerging very soon.
Mr. Grant said he had found on recent visits to Russia a growing fear of China and worries about the vulnerability of the Russian Far East to a Chinese take over. He said that in China there was great contempt for Russia, with the Chinese feeling that Russia did not know how to run their economy.
Gisela Stuart MP, The Labour member for Birmingham Edgbaston who is on the Parliamentary Foreign Affairs Committee, was the final speaker and she recalled years of meetings between European parliamentarians where the praised the Germans for being accurate in their prognosis for Russia and the British, "We have always got Russia wrong!"
She said one the saddest manifestations of the loss of British interest in Russia was that contemporary Russian literature was no longer translated into English the way it was into German and the interest in Russian studies was falling away.
She voiced the opinion that the biggest threat to security was not a Cold War scenario based on conventional weapons but use of cyber-terror.
Speaking to Ms Stuart after the debate we agreed to meet, but she cautioned that she might be a tad engaged until after the impending general election."