MASLENITSA 2012
19 – 26 FEBRUARY
RuStyle in cooperation with Ensemble Productions are proud to present and cordially invite you to MASLENITSA week in London.
Maslenitsa is the Russian Sun Festival – a celebration of the end of winter chills and the start of Spring, of warmth, of hope, of growth. Not surprisingly, it is a particularly big deal in Russia!
The 2012 programme will be expanded to a seven day celebration of Maslenitsa week, as it is celebrated in Russia, from 20-26 February. In different parts of London there will be fashion shows by up and coming Russian designers, screenings of the latest Russian films with Q&As from the writers and directors, a photographic exhibition focusing on Russians in London at City Hall, demonstrations of Russian food in exclusive restaurants and much more, showing that there is more to Russia than Matreshka dolls and onion domes.
A central feature of Maslenitsa week in London will be installations of Maslenitsa figures around various places of interest, each decorated by British and Russian celebrities. Following the success of similar projects such as the cow parade and elephant parade we anticipate this will create a great deal of media attention and social media buzz.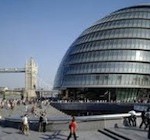 City Hall: 13 – 36 FEBRUARY
Photo Exhibiton 'A Russian Journey through London'
Open from 13 to 36 of February 2012
Shaftesbury Theatre: 19 FEBRUARY
Moscow State Gogol Theatre performance of "Evenings on a Farm Near Dikanka" ("Vechera na khutore bliz Dikanki")for children aged 6-16 and adults in Russian with English subtitles. The performance will be opening Maslenitsa Week Festival 2012 and is presented by Ensemble Productions in cooperation with Znaniye Education Centre, Pushkin House and RuStyle.
Ticket / Box Office: 020 7379 5399
www.shaftesburytheatre.com
Pushkin House: 20 FEBRUARY
Literary Readings
Tel. 020 7269 9770
www.pushkinhouse.org
Restaurant Samarqand: 21 FEBRUARY
Russian culinary evening with an introduction by "Russia on a plate" author Karina Baldry
Tel. +44 (0) 207 935 9393
www.samarqand-restaurant.com
Fashion show
Featuring famous and up & coming Russian designers
After Party in COLLECTION Restaurant / Bar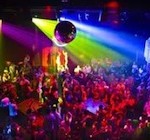 DSTRKT London: 25 FEBRUARY
Club night with Russian DJs and Russian Pop Stars